I love me some potato skins!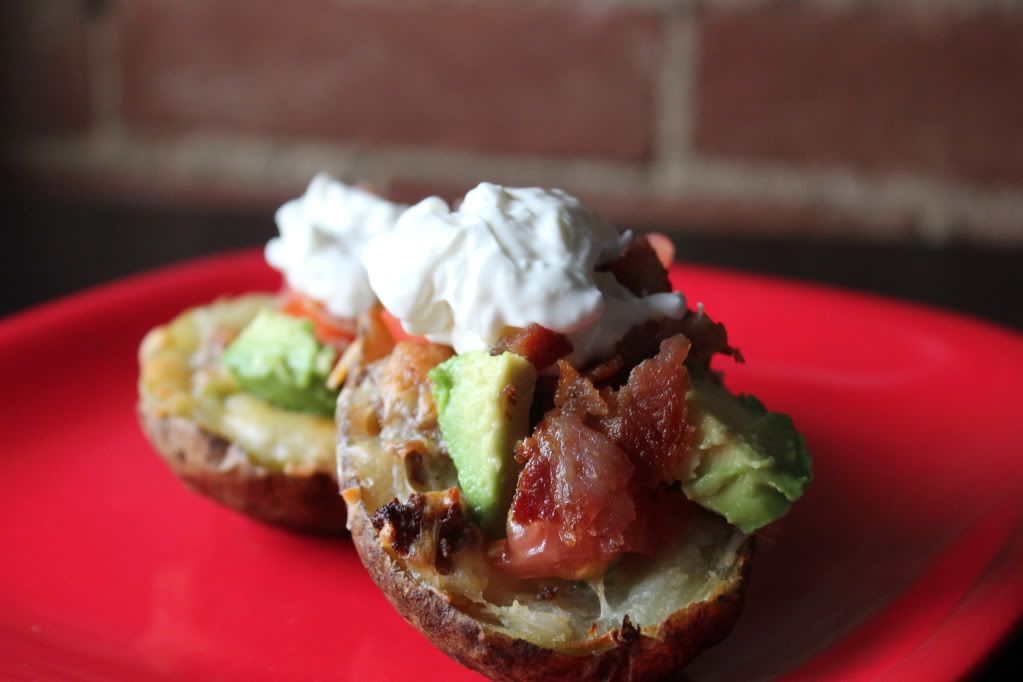 You are probably wondering if I have a thing for Mexican food? Well, the answer is, yes! I love Mexican food. Here is the strange thing; I don't eat at Mexican restaurants that often because they make me nervous. I take that back, I love Abuelos. That place is good! I know I should give other Mexican restaurants a chance but I am terrified of being disappointed. I feel really bad for typecasting Mexican restaurants like this but people I know that have been to some Mexican restaurants come back sick to their stomachs. But one day I will get over it and go to one after much research.
I have been to Mexico twice and I have had the food there…A-MAZ-ING! So much so, I don't want to give Mexican food in the States a chance, definitely not in Ohio. Nevertheless, my positive fear of Mexican food has not stopped me from wanting to make it myself. The difference is that I know that I will probably never make authentic Mexican food as good as someone from the origin. But I can still try and come up with some creative America meets Mexico meal dishes. Try these potato skins. They are wonderful!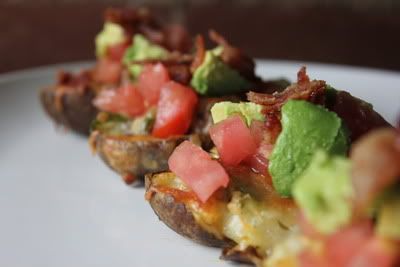 Print
6

–

7

medium potatoes

1

lb. ground beef

1

–

1.25

oz package taco seasoning

1

c. Colby jack cheese

2

jalapeno peppers, chopped
Shredded queso cheese

4

pieces bacon, chopped
Fresh diced tomatoes
Fresh cubed avocado
Sour cream, optional
Chives, optional
---
Instructions
Pre heat oven to 350 degrees
Bake potatoes for 1 hour. While the potatoes are cooking, begin to cook your beef in a medium sauces pan on medium high heat. Drain the beef when it is thoroughly cooked and drain. Return back to pan on low heat and stir in taco seasoning and Colby jack cheese. The cheese will begin to melt. Once the cheese has melted, turn the heat off.
One the potatoes are complete, allow cooling for 15 minutes. Cut the potatoes in halves and scoop some of the potatoes out of the middle. You can keep the extra potatoes for another dish. In the middle of the potatoes, add about a spoon full of the beef and add a few chopped jalapenos as well. Top off with shredded queso cheese and place back in the oven for 20 minutes or until the cheese is completely melted and slightly brown.
Once the skins are complete, top the potato skins with bacon, tomato, and avocado. If you would like you can add a dollop of sour cream and serve!