In a earlier blog entry of mine, I discussed how I love food. In addition, I mentioned how I love Italian Food! As a matter of fact, my two favorite Italian restaurants are Maggiano's Little Italy and Carabbas. Now I am sure that this isn't authentic Italian food for those of you who have had it, but its close enough for me. I have tried several Italian dishes such as lasagna, spaghetti, alfredo, risotto, cheese ravioli, angel hair with mussels, and a few others. But I have never tried Spaghetti Carbonara! The concept has always intrigued me. Spaghetti with Italian bacon and parmesan cheese sounds like a good time to me. So I decided to give it a shot to make it myself. Like in any dish that has been done before, I gave it my spin. This is a simple meal that you can make if you are trying to "impress" someone.
One last thing! You should know that I used linguine instead of spaghetti because I like it better. I guess it really doesn't matter, right?
Ingredients
1 lb. spaghetti
6 slices of pancetta
1 c chopped prosciutto
1 tbsp. olive oil
2 tbsp. diced garlic
2 c heavy cream
1 ½ c parmesan-reggiano cheese
¼ c cooking white wine
1 c grape tomatoes cut in halves
¼ c fresh basil chopped
Directions
1.  In a large sauté pan, over medium heat, add the olive oil and begin to cook the pancetta, prosciutto, and garlic for about 6-7 minutes. While the meat is cooking, begin to boil the spaghetti until cooked al dente (done).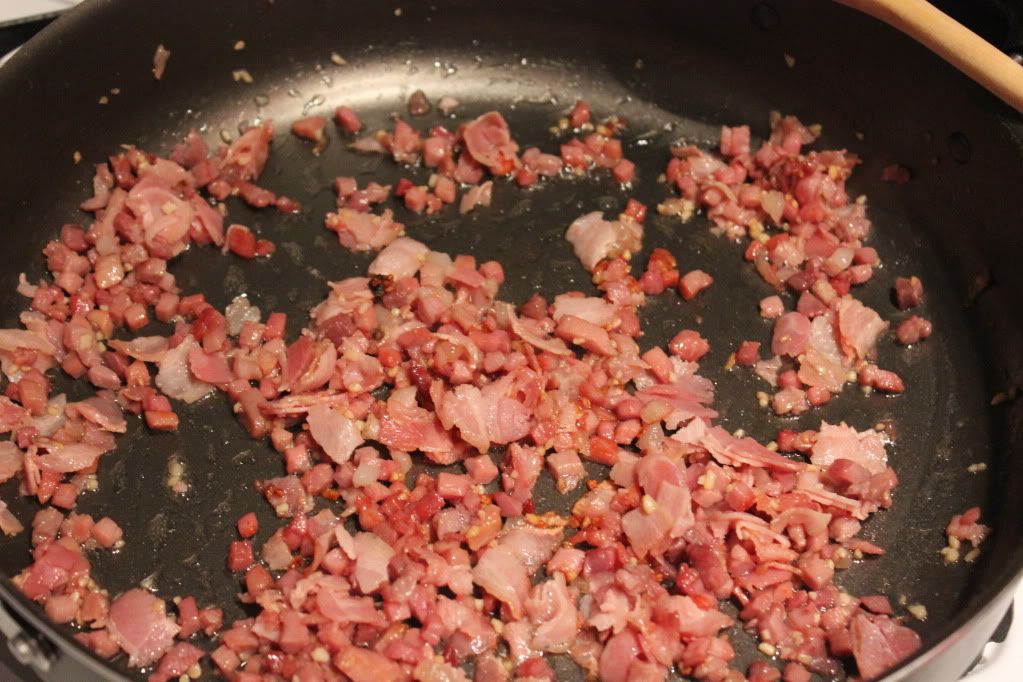 2.  When the meat is finished, remove from pan and set aside. In the same pan, add the cream and white wine and bring to a slight boil. One the cream is at a slight boil, add the cheese and stir until it begins to thicken.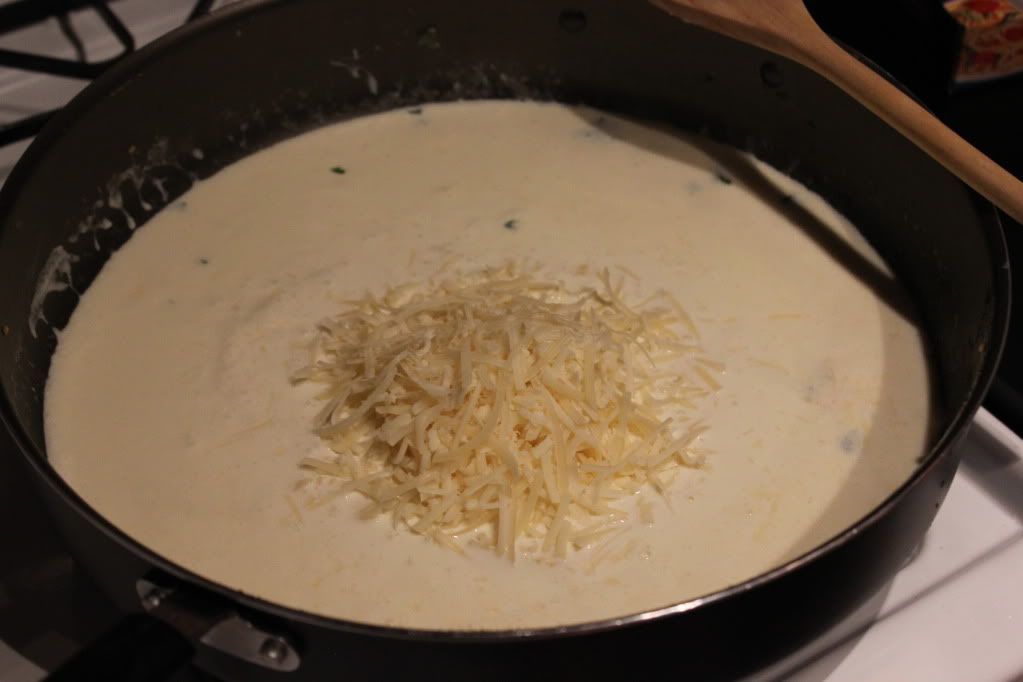 3.  Your spaghetti should be cooked and drained at this point. When the noodles are done, drizzle in olive oil so the noodles don't get sticky and nasty looking and set aside.
4.  Now that your cheese is melted, add the meat, tomatoes, and fresh basil. Allow to simmer together for about 5 minutes constantly stirring so the cream won't burn.
5.  With tongs, take about two tongs worth of spaghetti to the cream mixture and toss.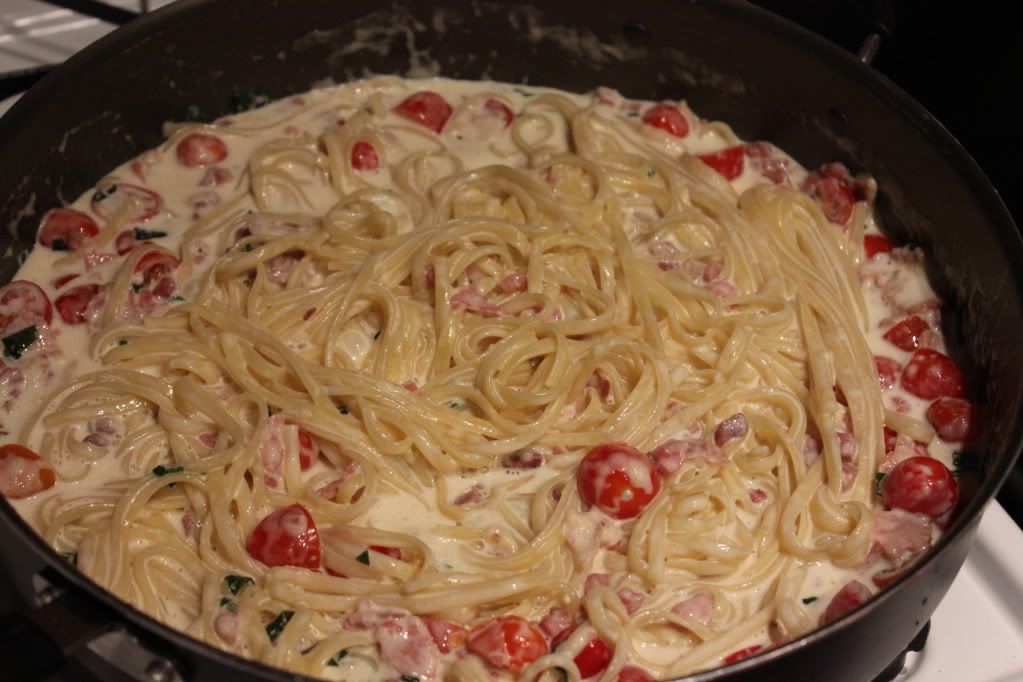 Plate with a healthy portion of the spaghetti, meat, tomatoes, and basil. Drink with a nice glass of white or red wine and enjoy!