I often wondered what it would be like to have a sweet biscuit. In fact there are all types of biscuits, right? There are scones, biscuits, crackers, and some cookies as well. Most of them are made up of white flour and sugar too. I wonder what the "Skinny Bitches" would say about that. But who cares, they're good and so are these sweet cream biscuits!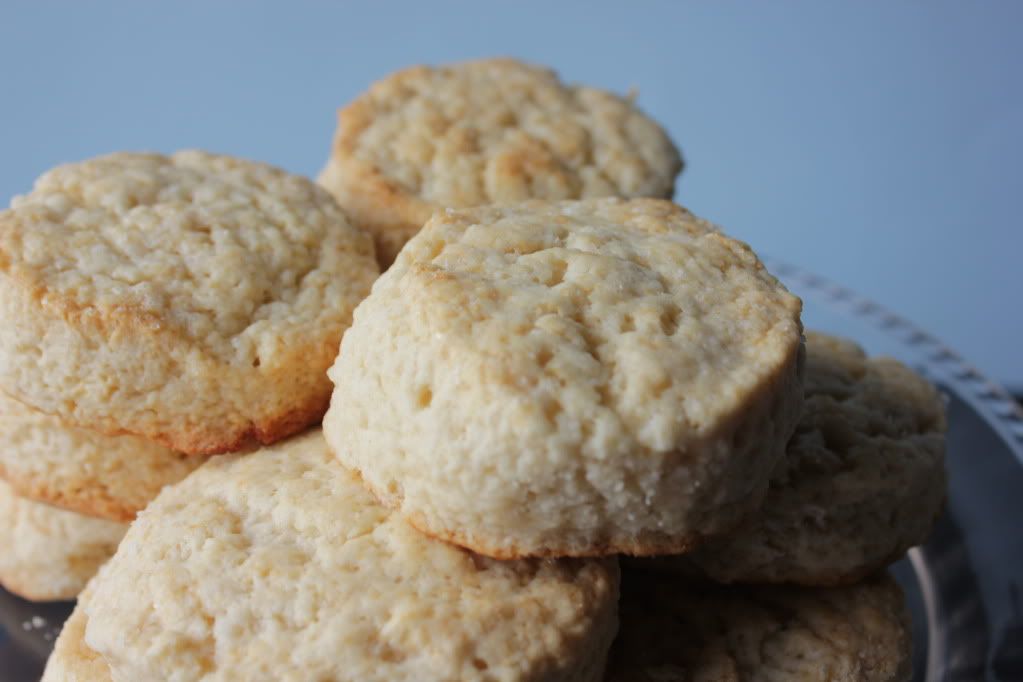 I think there may be a small amount of English DNA running through my veins because ever since I discovered the glorious combination of having cream with my biscuits I have been in heaven; Although the English usually have cream and preserves with their scones, but still its close enough. So why not combine the two! Biscuits and cream giving this decadent sweet, buttery, and cream flavor. I do not recommend replacing your Sunday Buttermilk Biscuits with these only because they are a bit sweeter and would be better suited for breakfast or brunch. I recommend brushing these with butter and  have a different assortment of jelly's and preserves for people to choose . Your guests will enjoy them more than the other breakfast foods that you have prepared. They are wonderful and you will love them!
Print
2

c. all-purpose flour

2 ½ tsp

. baking powder

½ tsp

. salt

1/3

c. sugar

1 ¼

c heavy cream
---
Instructions
Preheat oven to 450 degrees
In a large bowl, sift together the flour, baking powder, salt and sugar. Make a well in the middle of the bowl (a hole) and pour in the heavy cream while using your hand to begin to mix in the dry ingredients with the cream.
The dough should be somewhat sticky and you now want to turn the dough to a floured surface and knead the dough about 8 times. Use a floured rolling pin and roll out the dough to a ½ inch thickness. With a biscuit cutter, begin to cut out the biscuits. You can place them on a greased cookie sheet or a round 9 inch pan. Collect the scraps and repeat this process until all the dough is used.
Brush the biscuits with some cream and sprinkle with sugar. Place in the oven for 12-15 minutes. Remove from oven once finished and serve.