One of my favorite movies is Eat, Pray, Love based off the book written by Elizabeth Gilbert. This book is based on her experiences in life and her journey to spiritual fulfillment. Although I have not yet read the book, I mirror so many of the emotions and experiences that she has gone through. I envied her ability to travel the world. And if I am as fortunate as she , I would do it in a millisecond and I would go alone.  I would go to India and seek wisdom from the spiritual elite; I would travel to China and pray at the Temple of Heaven in Beijing; I would get my palm read by Ketut Liyer in Bali; I would lease a bungalow in Bora Bora and swim with the sea turtles and walk on the beach alone everyday. But my journey would not be complete if I didn't go to Italy…to eat.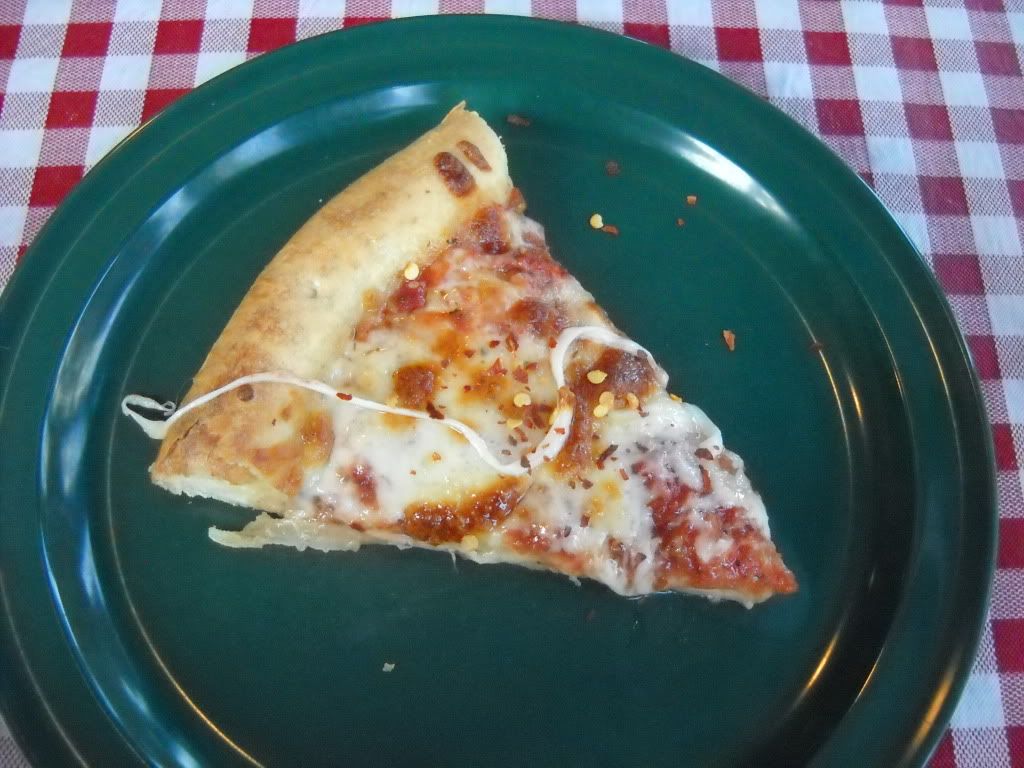 Well that was fun day dreaming. Seeing how I am not in a place to do such extensive traveling, I will settle for the nooks and crannies around the city and in more affordable destinations. One of those nooks and crannies that I speak of is one street over from me called Venice on Vine. Venice on Vine is located in Gateway Quarters (upcoming area located downtown Cincinnati).  I was attracted to this restaurant not because of the food, but because of the restaurant's willingness to help inner city residents who have unattractive backgrounds to most places of employment, and offer them an opportunity by providing basic life skills and paid job training. I love things like that.  So one Saturday, my best friend and I went to this little piece of Italy in Over the Rhine to give it a shot.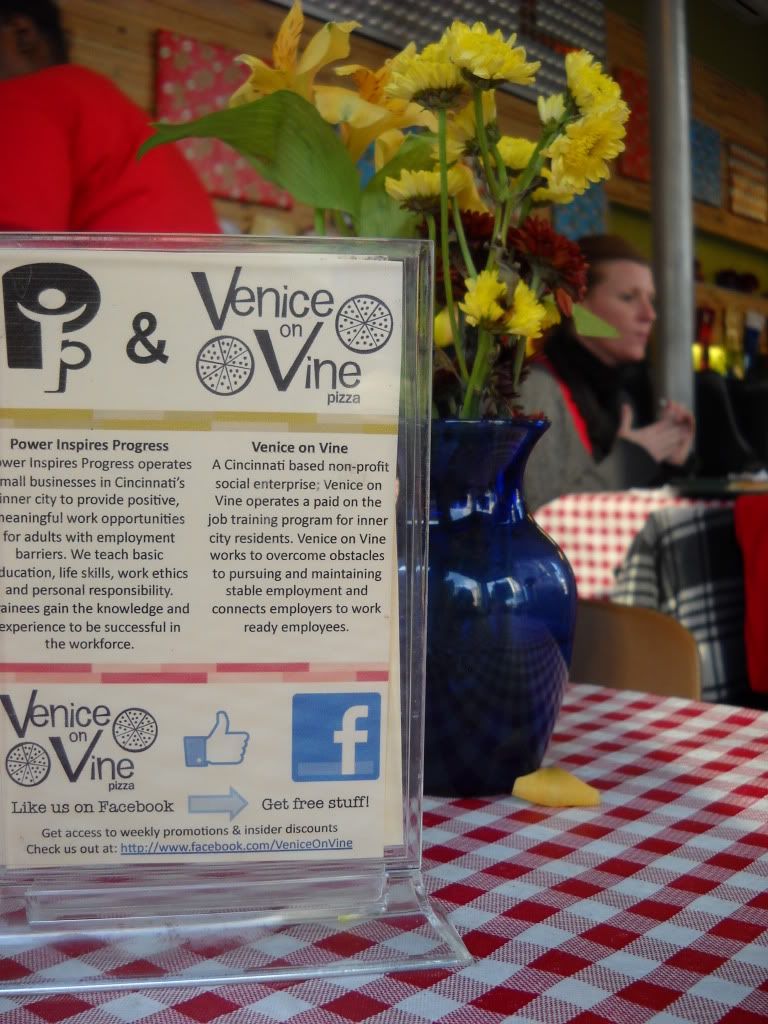 The restaurant is very cute. It has red and white checkerboard table clothes, cute little flower vases, and the pizza is served to you straight from their pizza Dutch ovens. So cute!  Shortly after I noticed the décor, I started to think that my eyes were deceiving me when I saw the prices! One slice of pizza was only $1.50! An 8 inch of pizza was $5.00! WHAT THE WHAT!!! Now, some of you are thinking, "You get what you pay for", right? Well let me tell you, if you ever eat at this quaint Italian inspired pizzeria, the pizza is served to you hot and delicious. Very, very good! They not only serve pizza, but they also have a menu filled with hoagies, breads, pastas, and gelato and sorbeto from Madisono's: Cincinnati's First Gelato Company.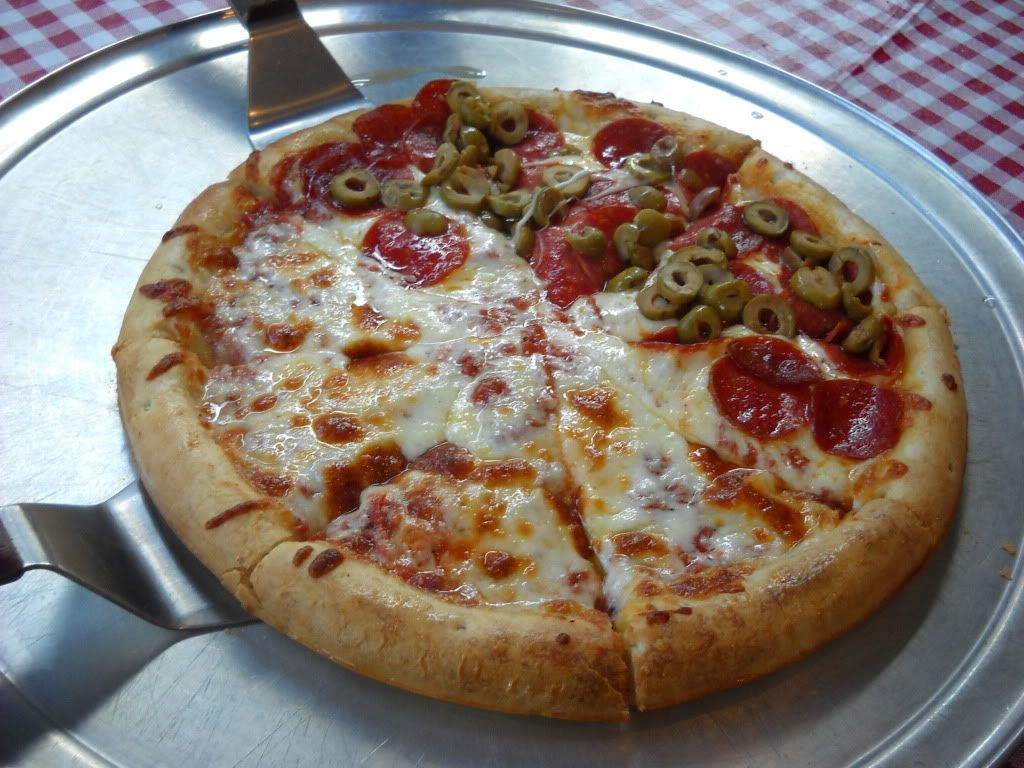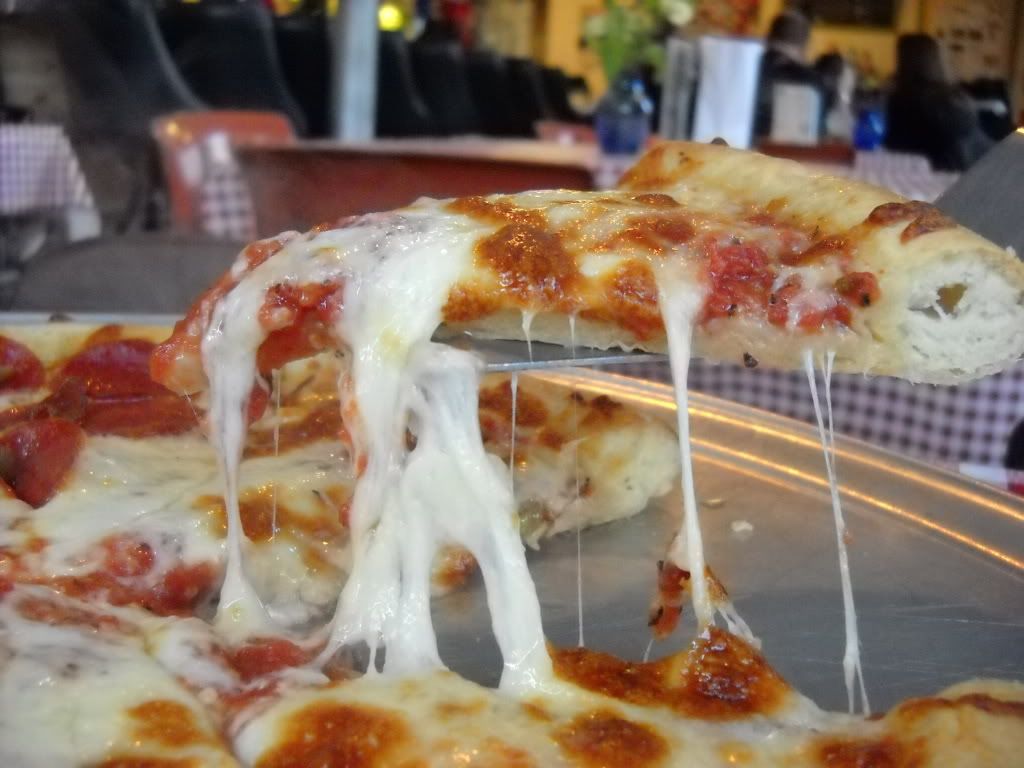 If you are downtown Cincinnati and you are looking for a good cheap eat, I recommend Venice on Vine! I enjoyed my meal and the service. I did not try the gelato, so if you get that, you will have to let me know how it is!