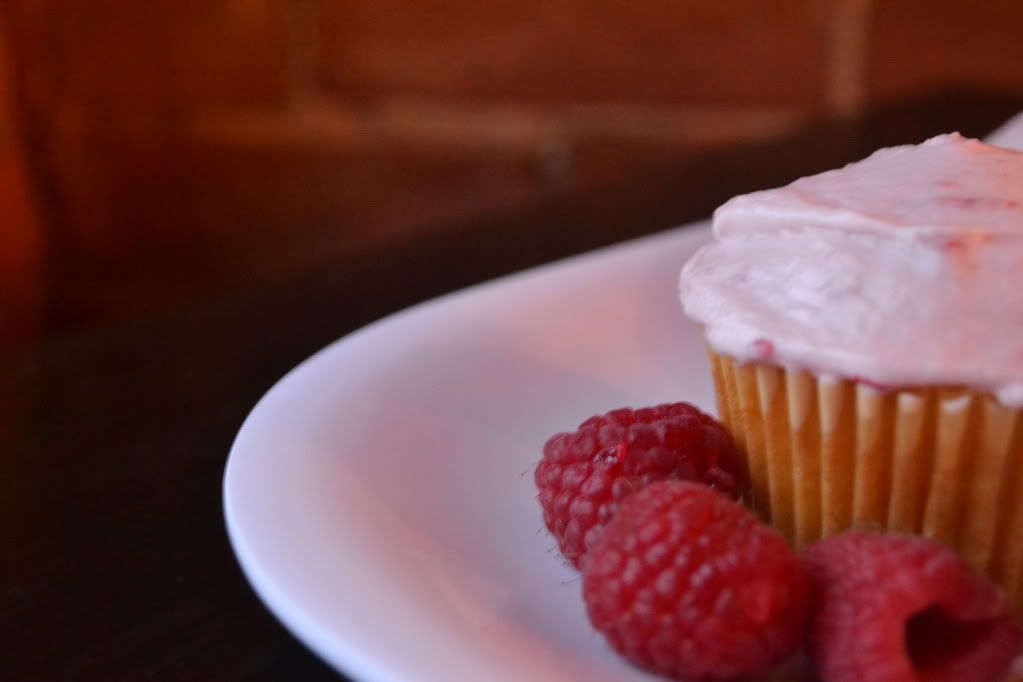 I love these white chocolate cupcakes with buttercream icing. Now that I got that out the way let me give you some insight about myself and how picky I am about food. Now I know what you are thinking, "How could that be when you are food blogger?" And the answer is, "I don't really know". There are some foods that are simply nasty to the taste such as liver; whereas there are some foods that aren't nasty they just don't do appeal to your taste buds such as avocado and mushrooms, for me. Well white chocolate is in the middle of both for me. You probably will never see me eating a white chocolate bar but you will see me eating these white chocolate cupcakes that I created.
As I have said before, chocolate goes very well with berries. Raspberries, strawberries, blackberries, you name it and it probably will be a good marriage. So in this creative mind of mine, I wondered what it would taste like to join raspberry and white chocolate in holy matrimony. So where did the mascarpone come from you ask? Well, how many of you know what mascarpone is and taste like? Well, I'll tell you. It has the consistency of cream cheese and it taste like nothing, to me. But it gives the icing a soft sweet cheese taste that is light, enjoyable, without the sharpness or bitterness that cheese sometimes carry.  So you combine that flavor with butter and raspberries and you are in cupcake heaven my friend. Make these for Valentines Day for your place of work, parties, or for your Valentine. Trust me, you won't fail.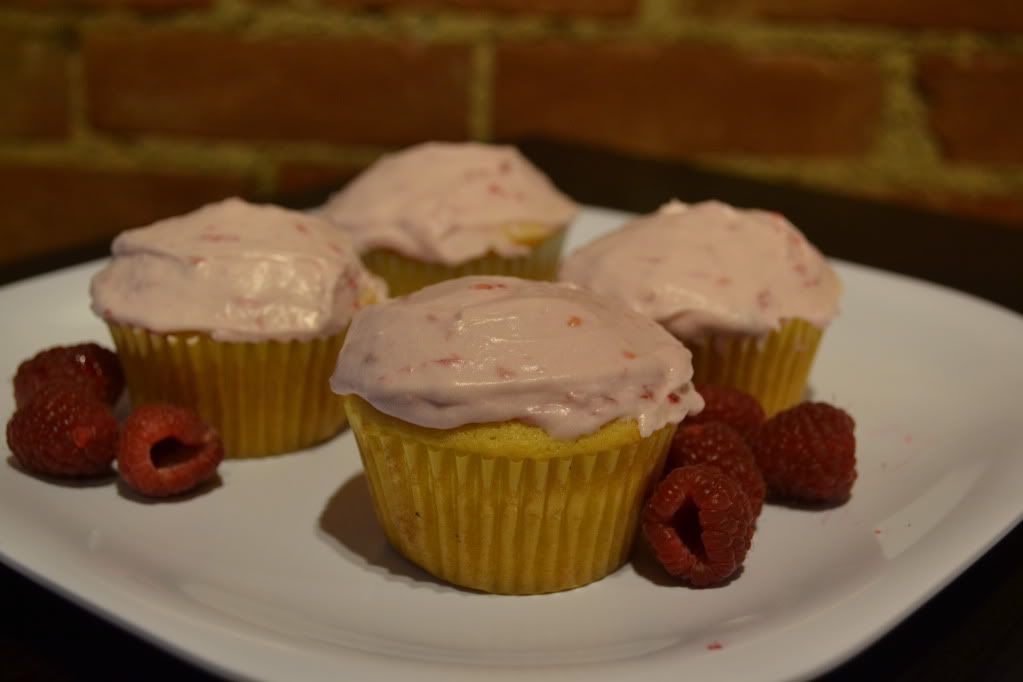 Print
White Chocolate Cupcakes w/ Marscarpone Raspberry Buttercream Icing
---
1 ¾ cup

cake flour

1 teaspoon

baking powder

1 cup

sugar

½ teaspoon

salt

1

stick softened unsalted butter

2

large eggs

½ cup

buttermilk

1 teaspoon

vanilla extract

2 teaspoon

raspberry extract

½ cup

hot water

8 oz

melted white chocolate
Ingredients Icing

1

stick of softened butter

8 oz

mascarpone, room temperature

4 cups

powdered sugar

1 tablespoon

milk or cream (if needed)

½ cup

of raspberries

½ cup

melted white chocolate

1 teaspoon

vanilla extract

1 teaspoon

raspberry extract
---
Instructions
Preheat oven to 350 degrees
Beat the sugar and butter until light and fluffy. Add all of the dry ingredients and then adding the melted white chocolate and hot water last. NOTE: White Chocolate is hard to melt so you might have to use a little milk or cream to get it to become creamy.
Fill your ready cupcake tins with the batter about 2/3rd of the way and bake between 15-20 minutes.
Once your cupcakes are done baking, transfer them to a cooling rack so the heat in the pan doesn't continue to bake the cupcakes.
For the icing:
With your mixer, beat butter and mascarpone to blend. Add white chocolate, extracts, raspberries and powdered sugar slowly. If your icing is too thick, that is where the tablespoon of milk comes into play. Once finished, ice your cupcakes as desired.