My genius self has done it again. I have made something so delectable, so delicious, and so dangerously unhealthy for you that Richard Simmons himself could'nt  resist my creation. I made…are you ready for this…an apple pie in a cast iron skillet! Now it may not sound like much but let me reassure you that this dessert is THE most delicious dessert that I have ever made.
The idea came out of no where! I was driving to the gym (of all places) and I thought to my self, "Self, I think an apple pie in a cast iron skillet would be amazing!" When I have these strokes of genius ideas, I must submit to the genius within me. I started off by frying Granny Smith Apples in butter with some white and brown sugar and a sprinkle of cinnamon. After that, I didn't want to make a pie crust so I decided to make the top similar to a blondie. That's not all! I also made a caramel rum sauce to go on top of the apple pie. Man o man, this was a good time. I could only take 5 bites of the dessert to keep my beautiful figure, but believe me I would have eaten more if I knew it wouldn't stick to me.  I took some to work and plan on giving the rest of it to friends of mine. Try this dessert for your next Sunday dinner or pot luck and let me know how it goes. You have to make the sauce with it. If you're not going to go all out, then you might want to wait. Otherwise, you will be depriving your taste buds of all they could experience.
Ingredients Apple Pie filing
1 ¾ sticks butter
½ c sugar
¼ c brown sugar
1 tbsp cinnamon
1tsp. nutmeg
6-7 peeled and cut Granny Smith Apples
Ingredients Pie topping
½ c. melted butter
1c. brown sugar
1 egg, lightly beaten
1 tsp vanilla
1 c. flour
½ tsp baking powder
½ tsp baking soda
Pinch salt
Directions
Preheat oven to 350 degrees
1.  Melt butter in a medium size cast iron skillet. Add both sugars and whisk until dissolved. Once the butter is melted, place the apples neatly around the cast iron skillet so they can be cooked evenly. Sprinkle the cinnamon over the apples. Allow to simmer in the butter for 15 minutes or until soft.
2.   While the apples are cooking, begin to prepare the topping batter. Join the melted butter and brown sugar together and mix until the butter has dissolved. Add the egg, vanilla, baking powder and soda, salt, and flour. Once your batter is complete, turn to your apples. Remove the apples while still inside skillet from the stove and begin to dollop the topping over the apples. Use a rubber spatula to spread evenly across the apples and bake for 15 minutes.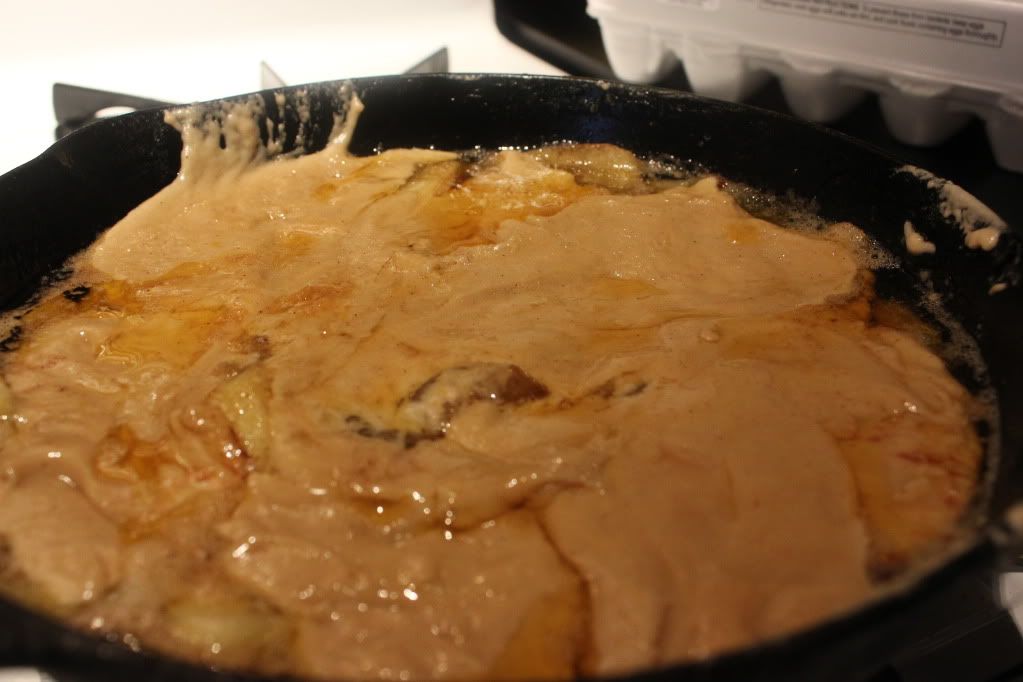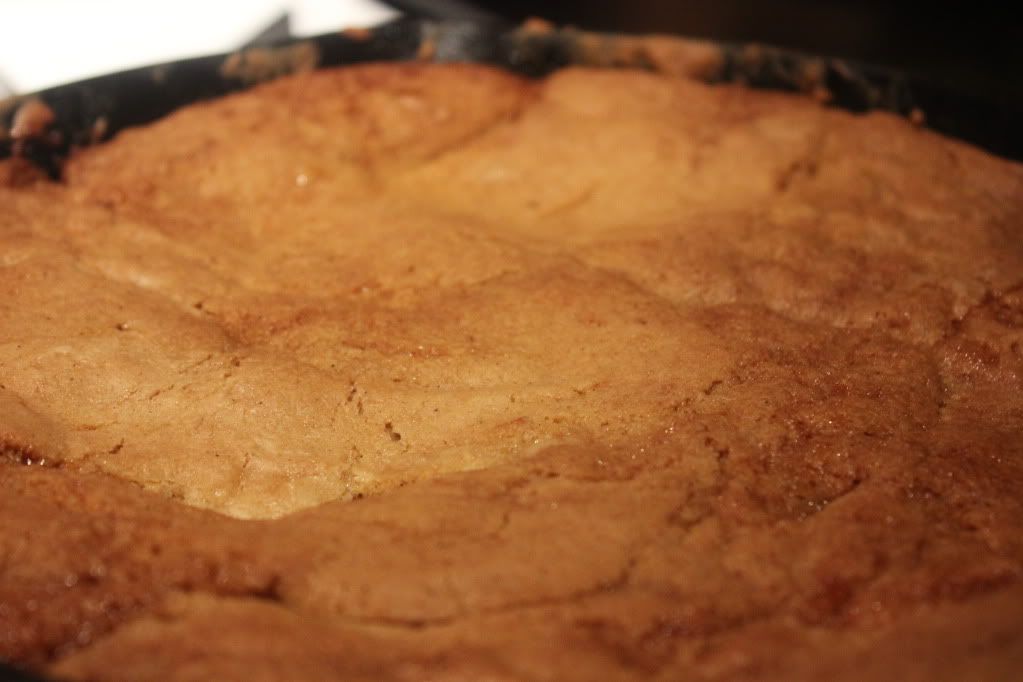 Ingredients – Caramel Rum Sauce
1 ¼ c heavy whipping cream
¼ c dark rum
½  c sugar
¼ c heavy cream
¼ c corn starch
Directions
1.   In a medium sauce pan, add cream, rum, and sugar and bring to a slight boil. Stir until the sugar has dissolved. In a separate bowl, combine ¼ c cream and ½ c corn starch and stir until the corn starch dissolves. Add the cream and cornstarch to the sauce pan and stir until the sauce becomes thick.
Serve on top of your apple pie along with some ice cream and you have a happy sugar rush waiting to happen!