So in my pantry there was a can of crushed pineapples and a jar of maraschino cherries that I was going to use to make a pineapple upside down cake a while back. But I dug deep inside of that culinary expert that is hidden and wanted to challenge myself to do something else with it. Pineapple upside down cake ice cream, pineapple upside down cake sorbet, pineapple upside down cake fritters, and bunch of other ideas I was deciding. But somewhere I said to myself, "Self, you should just make pineapple upside down cake turnovers". Of course, I had to oblige myself, once again, with another wonderful idea. The puff pastry gives a nice crust and the sweet and tart filling made  from the pineapples and cherries gives a great flavor. I also sprinkled the top of the turnovers with sugar. Man, let's talk about having a good time! I think these Mini Pineapple Upside Down Cake Turnovers are great for brunch and breakfast. So here is my recipe of Pineapple Upside Down Cake Turnovers.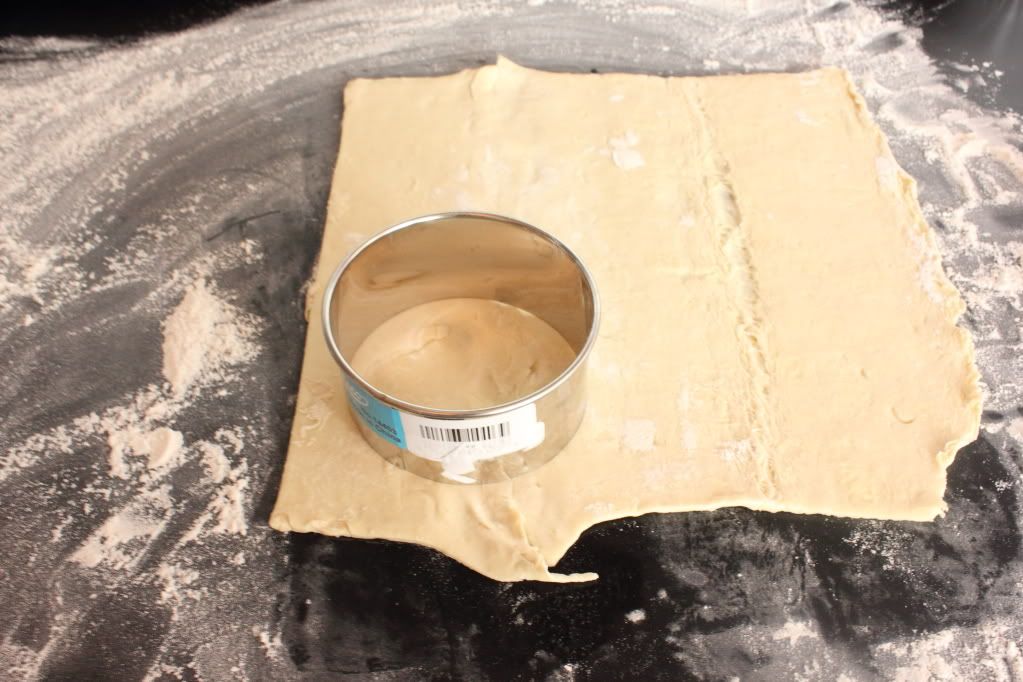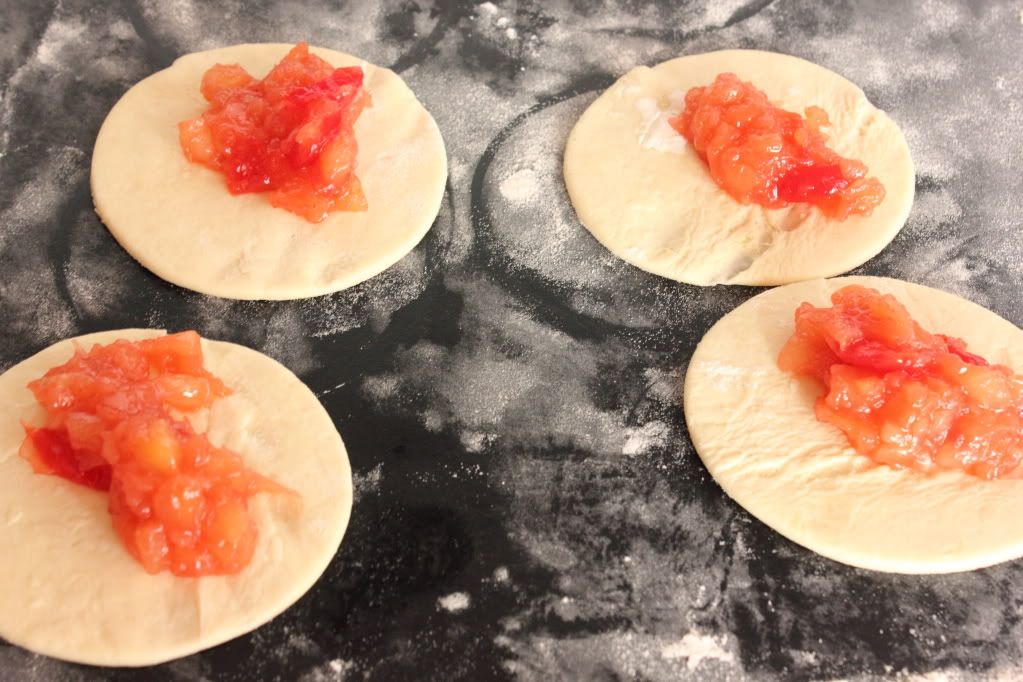 Print
Mini Pineapple Upside Down Cake Turnovers
---
15 oz

. can crushed pineapple

½

c. diced maraschino cherries

½

c. sugar

¼

c. brown sugar

2 tbsp

. corn starch

4 tbsp

. butter

2 tbsp

. milk

17.3 oz

. box Pepperidge Farm Puff Pastry Sheets

2 tbsp

. sugar

1 ½

c. powdered sugar

1 tsp

. vanilla extract

¼

c. pineapple juice from the can
---
Instructions
In a large sauce pan, melt the butter and add both sugars. Stir until they both dissolve and bring to a slight boil. Open the can of pineapple and with a spoon scoop the crushed pineapple into the bubbling butter. You want to do this so there isn't a lot of water into mixture. Also you are going to need some of the pineapple juice for the glaze. Don't forget. Then add the chopped cherries and stir evenly. Allow to simmer for 2-3 minutes.
One tablespoon at a time, add the cornstarch and stir until each tablespoon completely dissolves. The filling will thicken and once it does remove from heat and allow to slightly cool.
Take one roll of the pastry sheets and roll it out on a floured surface. If there are gaps in the pastry, you can take a little bit of water and mesh it back together. With a round biscuit cutter about the size of 2.3" /5.8 cm or a fairly large size biscuit cutter, make as many rounds as you can on each sheet.
Take a small spoon and add some of the filling in the middle of each round. Bring one side of the pastry round together and pinch the edges together until they are sealed and use the edges of a fork to press around the edges. Place them on a baking sheet that is lined with parchment paper. Repeat process until both pastry sheets are used. You may have to use a dough roller to roll out the scraps of dough.
Take a knife and make 2 small slits on the top of each turn over, brush with milk, and sprinkle with sugar. Bake for 15 minutes.
To make the glaze, whisk together the powdered sugar, vanilla extract, and pineapple juice. Once blended, drizzle the turnovers with the glaze.