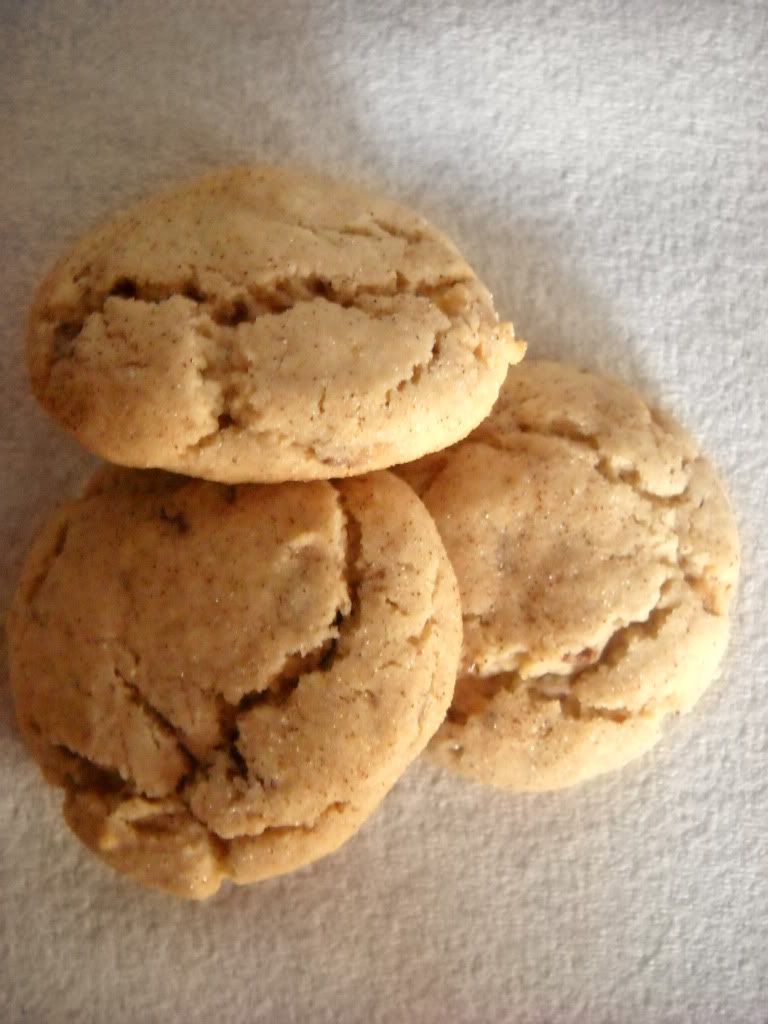 So do you remember a blog that I wrote earlier this month about Christmas cookies? Well I am still in the mood for cookies and it has almost been a week since we have celebrated the sugar inducing holiday. Well, I have one more Christmas cookie recipe that I would like to share with you and that is Toffee Snickerdoodle Cookies!
You ever wonder where the name Snickerdoodle came from? I am now wondering that myself. After a lame attempt for research I found out that the Snickerdoodle origin is German! Now where the name comes from, no one seems to know. At least that is what I found out in my horrible attempt to research the history of these cookies. I know I just thre you guys a curve ball. Now, back to the cookies.
I love Snickerdoodles. Especially these Toffee Snickerdoodle Cookies. The crazy thing is that for the longest time I didn't. Snickerdoodles were just sugar cookies rolled in even more sugar. I didn't really appreciate the dessert for what its worth. Now, I love a good Snickerdoodle. But next to a good cookie, brownie, or cake, I love just about anything that has toffee in it. I love toffee! The buttery and sugary hard candy added to most desserts is a wonderful incentive. However, it can't be added to just any dessert. It has to make sense. Snickerdoodles with toffee pieces makes sense, right? Well enjoy these Toffee Snickerdoodles!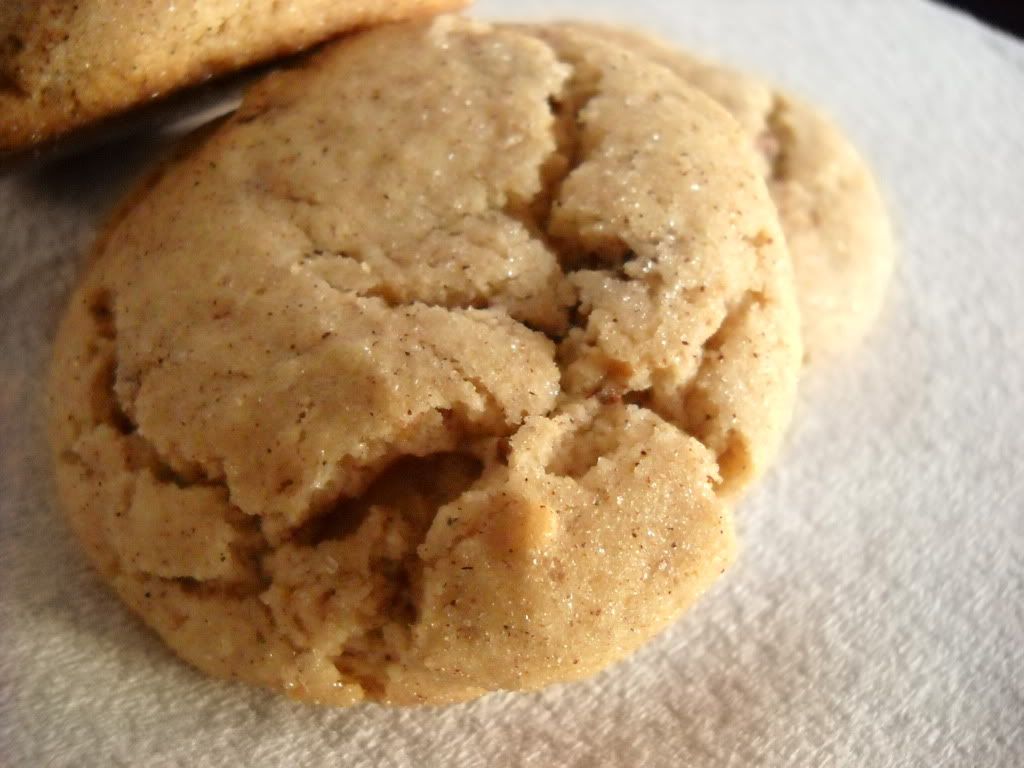 Enjoy!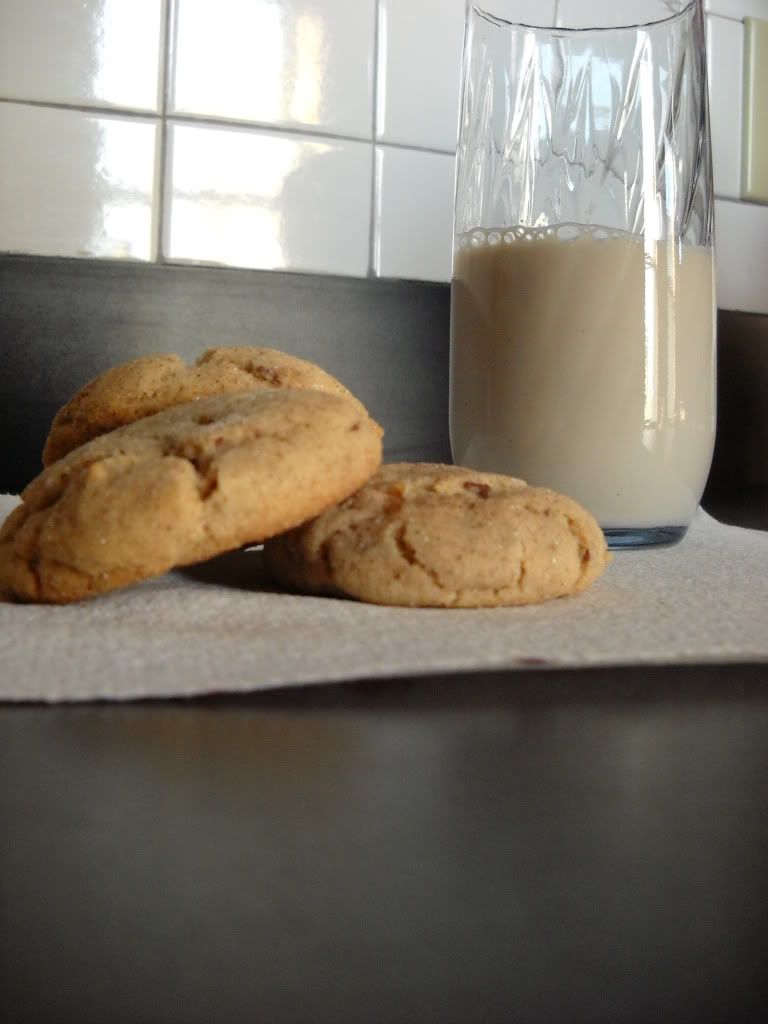 Recipe adapted from Hershey's Kitchen
Print
1

stick unsalted butter, softened

1/2

c. shortening

1

–

1/3

c. sugar , divided

2

eggs

2

–

3/4

c. all-purpose flour

2 tsp

. cream of tartar

1 tsp

. baking soda

1/4 tsp

. salt

1

–

1/3

c. (8-oz. pkg.) HEATH BITS 'O BRICKLE Toffee Bits

2 tsp

. ground cinnamon
---
Instructions
Heat oven to 400°F.
Beat butter, shortening and 1 cup sugar in large bowl until fluffy. Add eggs; beat thoroughly. Stir together flour, cream of tartar, baking soda and salt; gradually add to butter mixture, beating until well blended. Stir in toffee bits.
Stir together remaining 1/3 cup sugar and cinnamon. Shape dough into 1-1/4-inch balls; roll in sugar-cinnamon mixture. Place on ungreased cookie sheet.
Bake 9 to 11 minutes or until lightly browned around edges. Cool slightly; remove from cookie sheet to wire rack. Cool completely. Makes about 5 dozen cookies.