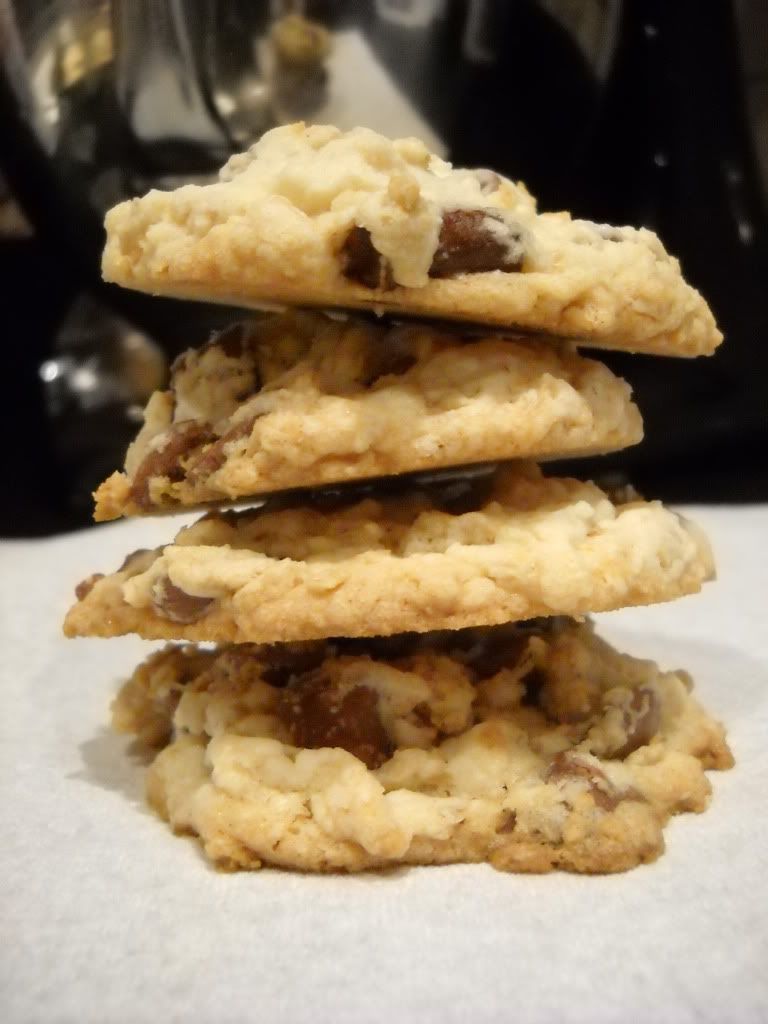 A part of me feels like Christmas time is cookie time. Or I should say, "sweet tooth" time. I mean there are sweets all over the place! You have fudges, cookies, cupcakes, popcorn balls, and a variety of other sweet treats that are too many to name. If you are a diabetic, I don't know how you do it! But I love making sweet treats around the holidays. Cookies with some homemade hot chocolate, mmm…that's the stuff!
You know what is funny, there are certain sweets that I am only in the mood for around certain times of the year. For instance, now I am a cookie person. Ordinarily, I am not. But there is something about the Christmas season that makes me think…COOKIES…COOKIES…COOKIES! I love all types of cookies: chocolate chip cookies, shortbread cookies, oatmeal cookies, no bake cookies, sugar cookies, and the list goes on. I especially love these Chocolate Chip Oatmeal Shortbread Cookies. They are a wonderful combination of chocolate chip, oatmeal and shortbread cookies all in one! I honestly think these are my favorite cookies to eat during the holiday season.  So in the spirit of Christmas Cookies, here are some cookies I made last year that are definitely one of my top 3 cookies of all time. I hope that you enjoy them as much as I did.
Recipe adapted from Betty Crocker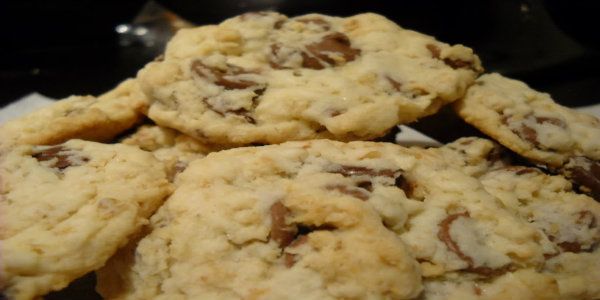 Print
Chocolate Chip Oatmeal Shortbread Cookies
---
1

c. butter, softened

1

c. powdered sugar

1 1/2

c. Gold Medal® all-purpose flour

1/2 tsp

. baking soda

2 tsp

. vanilla

1

c. quick-cooking oats

1

bag (12 oz) miniature semisweet chocolate chips
---
Instructions
Preheat oven to 325°F. In large bowl, beat butter and powdered sugar with electric mixer on medium speed until light and fluffy. Stir in flour, baking soda, vanilla and oats. Stir in chocolate chips.
On ungreased cookie sheets, drop dough by teaspoonfuls 2 inches apart.
Bake 11 to 13 minutes or until lightly browned. Cool 1 minute; remove from cookie sheets to cooling racks.